You may have heard of both the company and the machines that are part of the Bowflex brand. I watch a lot of sports, so those channels always run these commercials. Right now there's a new Bowflex machine that says it can help you lose weight and get fit in just 15 minutes a day! Imagine that – just 15 minutes.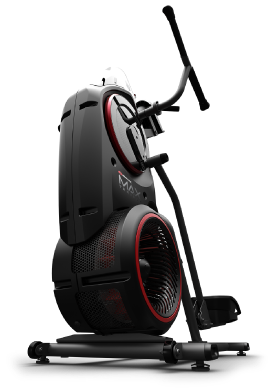 Picture from Bowflexmaxtrainer.com
This got me to thinking about how small steps now can have a big payoff later. You see, with the Bowflex, it's not one time doing 15 minutes of exercise, it's repeating that 15 minutes nearly every day over a long period of time.
So what can you do for 15 minutes a day that will get you toward your goals? Can you do 15 minutes of studying a foreign language – maybe try the free duolingo app? Could you practice the piano or guitar? Start a good book? Write a blog? Talk to your teacher about tips to better understand your schoolwork? What do you want to be good at one year from now? Your answer to that last question will help you decide where to spend your 15 minutes.
If you think about it, 15 minutes isn't a very long time. And if you do it daily, it helps you create a habit for whatever you've decided to commit to. You may also find that although you start with a 15 minute goal, you may end up working longer. And the time you put in now and every day can build until you become good or even exceptional in the area you chose.
Imagine if you're a 9th, 10th or 11th grader, what you can discover about colleges in 15 minutes a day. You can search individual college websites, or go to the College Board, College Confidential, Know How 2 Go, or even Number2 for SAT and ACT prep. Searching now will help you discover all the colleges that are out there, especially the colleges that are excellent schools and a good fit for you, but might not be "famous."
What will you do today and every day for 15 minutes to reach your goal?
Let me know at jenniferschoen12@gmail.com.
Thanks for reading! Make it a great day!
Two books that are very helpful: Mini Habits by Stephen Guise and The One Thing by Gary Keller and Jay Papasan. I wish I read them in high school!